Measurement of Arcuate Form and Wave Form of Toughened Glass
Type: YC-C01-300
Application:
Camber measuring of tempered glass
Related standard:
1) GB 15763.2 Safety glazing materials in building
- Part 2: Tempered glass
Clause 5.4 Camber measuring
2) AS NZS 2208 Safety glazing materials in buildings
Clause 2.5 Flatness requirements
Application:
3) Measurement of arcuate form and wave form of toughened glass
Technical parameters:
4) Resolution: 0.01mm
5) Measuring Span: 300mm-12000 mm ( Customized)
6) Working Temperature: 0~+40℃
7) Working Humidity: ≤80%
Instruction:
8) Adjust the measurement and set up to track the maximum data. Adjust the span of the support block according to request.
9) Adjust the position of measuring head, to ensure that the measuring head is beyond 2mm-3mm of the plane of three support feet.
10) Gently stick the surface of the glass to ensure that three supporting feet are able to touch the glass.
11) Slide the measure location and read the data.
Product features:
12) Continuous measurement and monitoring of the flatness of the glass, data display and recorded.
13) Simple operation, fast measurement, low cost, widely used in the flatness measurement of glass.
14) The specifications of the equipment are various; the measuring span (300mm, 500mm, 800mm, 1000mm, and 1200mm) can be customized according to customers' requirements.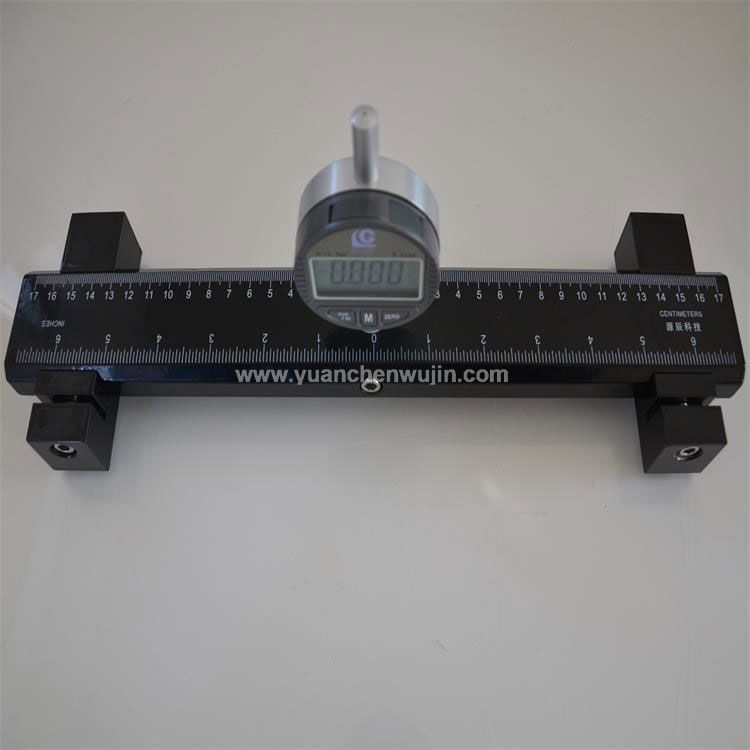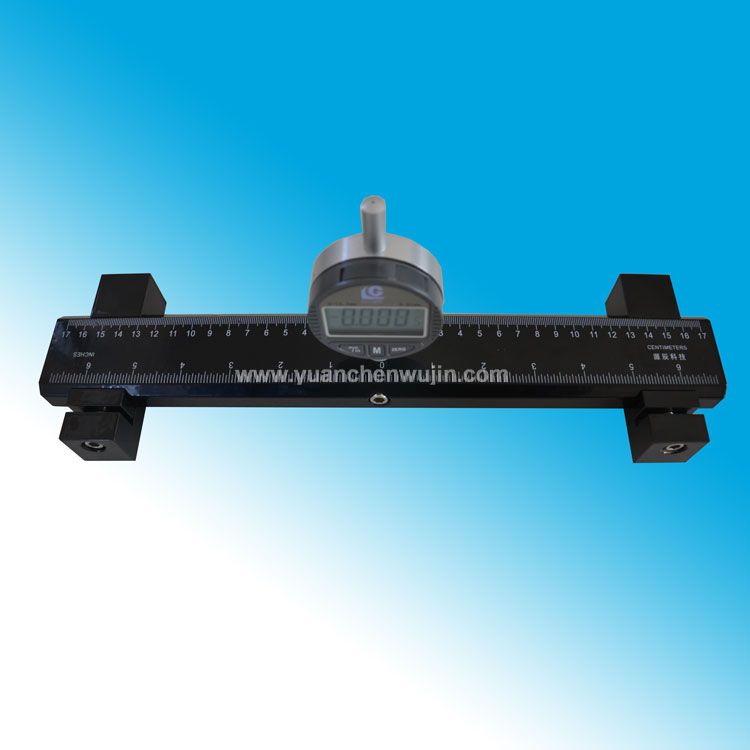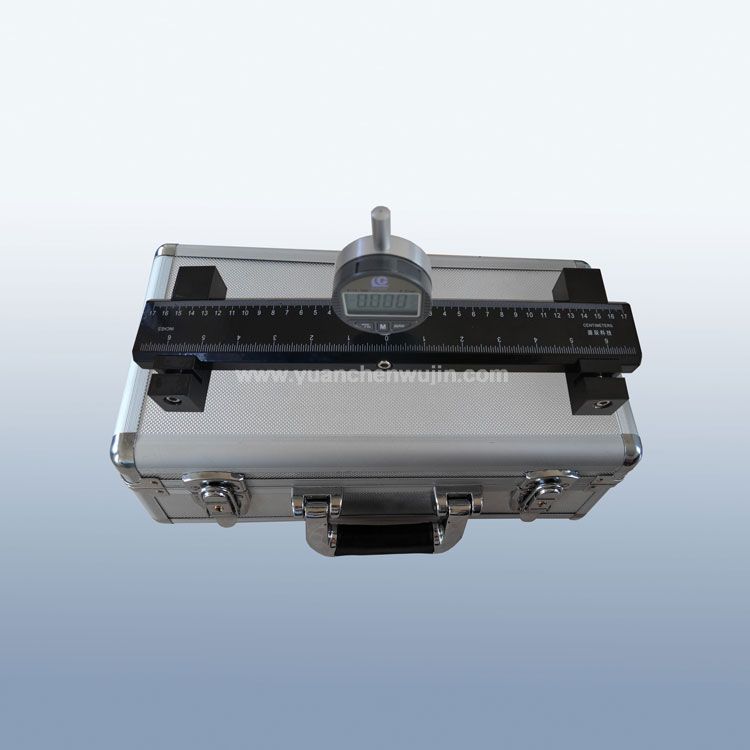 Portable instrument, on-site measurement of tempered glass, guide productionMeasuring span: 100mm
Measuring span: 100mm
Resolution: 0.01mm
Feature: Simple operation, easy to carry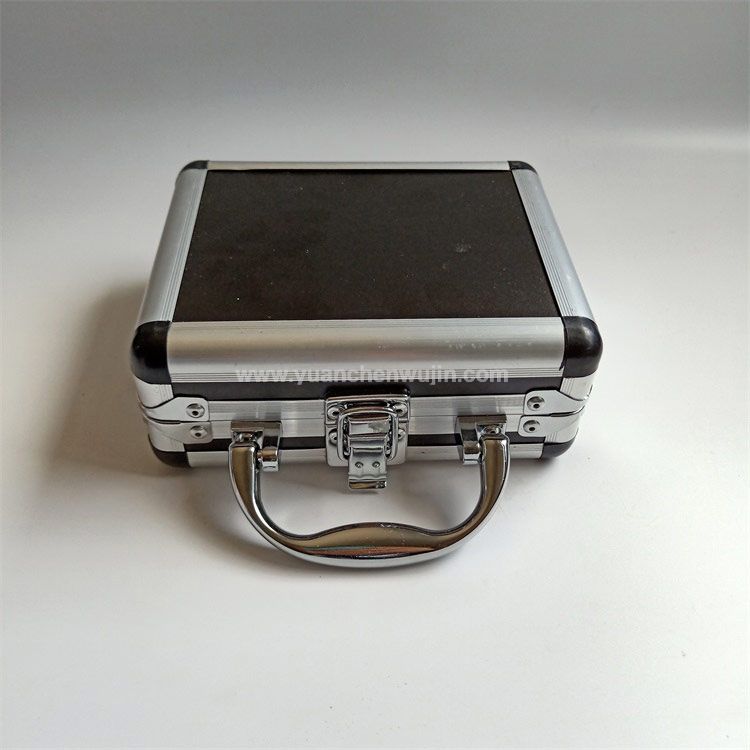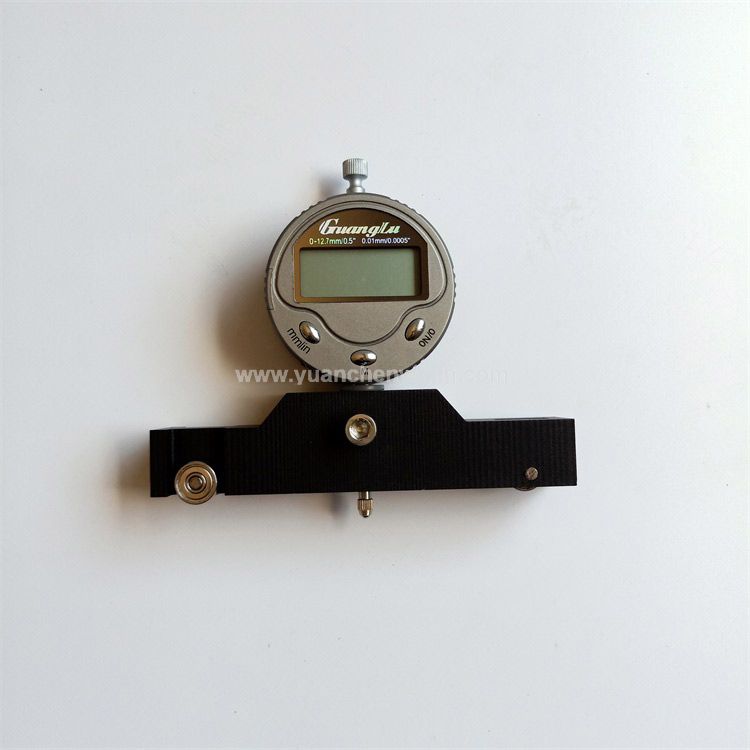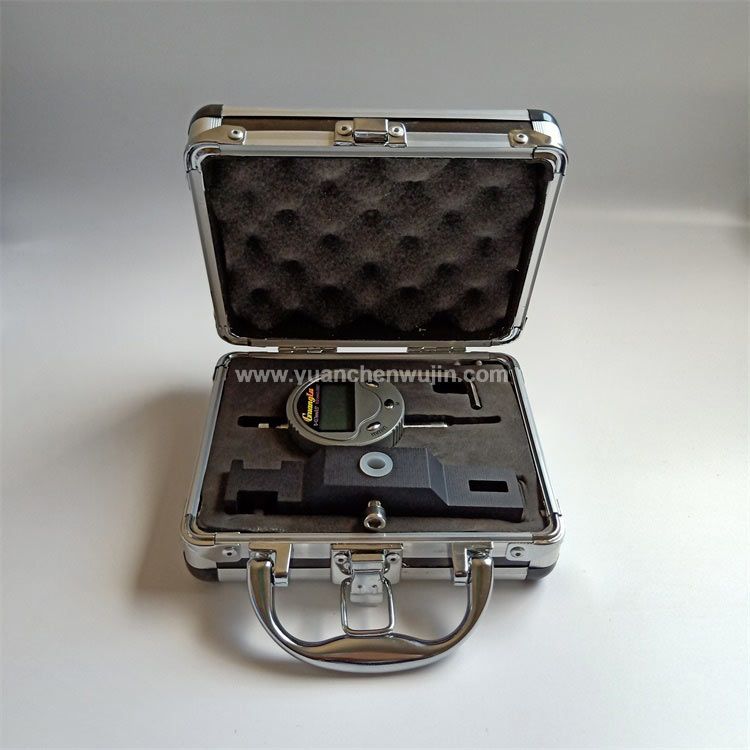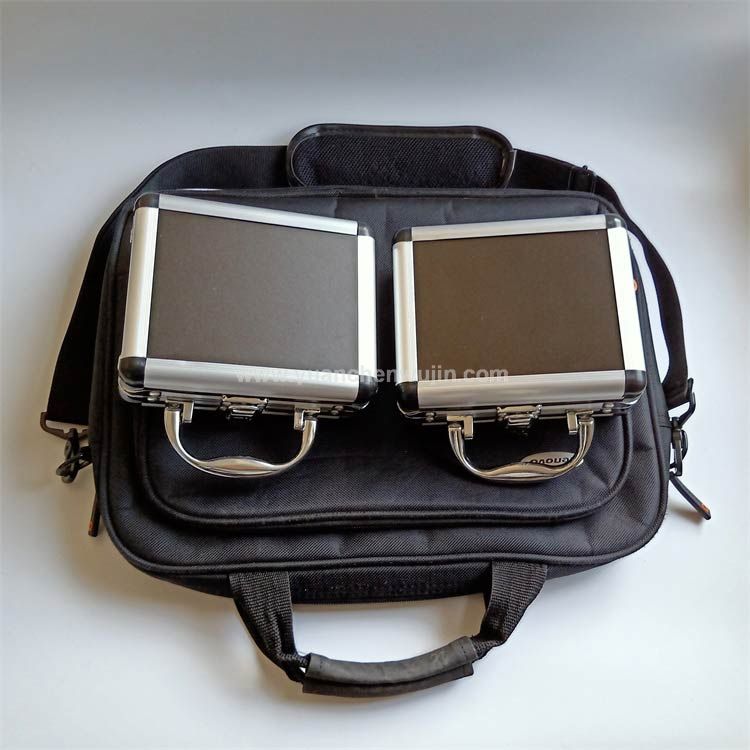 Various of tesing equipment for safety glazing materials:
Portable on-site Comprehensive Measurement Instrument for Energy-saving Glass
It is applicable to the field test for opt thermal parameters of energy-saving glass installed and or to be installed
The data that the instrument can measure is: thermal parameters, optical parameters, light transmittance, light reflectance, shading coefficient, U value, LSG, Low-E position, E value, space thickness, overall thickness, glass thickness
The types of glass that the instrument can measure are:
Single pane, Laminated glass, Uncoated insulated glass, Coating on both sides and below, Coating on more than two sides, Coating on both sides and below, Coating on more than two sides, Vacuum glazing
U Value Meter For IG
This instrument is suitable for single Low-E glass, double glazing or triple glazing glass which the number of Low-E side is less than two.
Ball Drop Test Device:
Steel Ball 2260g/1040g/508g/227g
Drop Height 1m-12m
Samples: 300mm/610mm
Pummel Test Device:
Hammer head diameter: 30mm
Impact Distance: Adjustable
Shot Bag Impact Testing Frame:
Shot Bag 45kg/46kg
Automatic Release
Electric Lifting
Pneumatic Clamping
Head Form Test Device
Head Weight: 10kg
Head Size: 500mm*932mm
Impact height: < 1.5m
Samples size: 1100mm*500mm
Felt hat: 90g/89mm/3mm
Frame size: 1400mm*666mm*320mm
PV Load Test Equipment
Size: 6425mm*2000mm*3490mm
Samples: 1643mm*991mm~2009mm*1027mm (Customized)
Source: Sandbag
Load: 2400Pa 5400Pa 8100Pa 10000Pa (Customized)
Pneumatic Tyres Device
Weight 50 kg ± 0.1 kg
Tire pressure: 0.35Mpa ± 0.02Mpa
Type: 3.50-R8 4PR
Forced Entry Resistant Glass Test Device
Axe: 810mm Long
Axe Quality: 1.80kg
Sample size: 610mm*610mm
Insulating Glass Dew Point Meter
Operating temperature: -80°C ~ 100°C
Tube height: 300mm
Tube diameter: 50mm
Temperature resolution: 0.1 °C
Hard/Soft Pendulum Shock Test for Lifts
Hard pendulum shock device
Height: 330± 15mm
Max diameter: 240±10mm
Weight: 10kg ± 0.1kg
Material: according to ISO standard
Filler: 3.5mm + 0.25mm
Soft pendulum shock device
Height: 330mm ± 15mm
Maximum diameter: 240mm±15mm
Weight: 45kg ± 0.5kg
Material: leather bag
Filler: diameter 3.5mm ± 1mm lead sand
Laminated Glass High Temperature Test Oven
Power: 220V 50Hz 3Kw (Customized)
Outside Size: 400mm*255mm*480mm
Inside Size: 400mm*255mm*480mm
At most 6 samples with 300mm*300mm
Tempered Glass Flatness Measuring Instrument
Measurement of arcuate form and wave form of toughened glass
Resolution: 0.01mm
Measuring Span: 300mm-12000 mm ( Customized)
Impactor for building Glass and Metal Guardrail
Impact Steel ball
Weight: 1040g ± 10g
Dia: 63mm
Shot bag impactor
Data:
Weight: 45kg ± 0.1kg
Height: 330mm ± 13mm
Max diameter: 250mm
Material: leather bag filling lead shot
Leather thickness: 0.15mm
Lead sand size: 2.5mm
Hard and Soft Body Impactors for Opaque Wall Components
Soft body:
Weight: 50kg
Dia: 400mm
Conical canvas bag filles with 3mm glass sphere
Hard Body:
Steel Ball 0.5 kg/50mm
Steel Ball 1 kg/62.5mm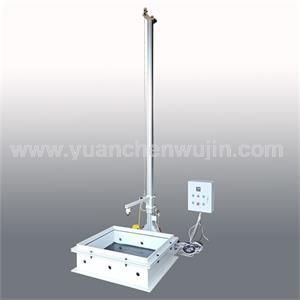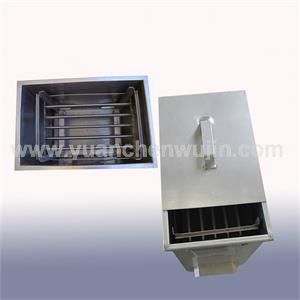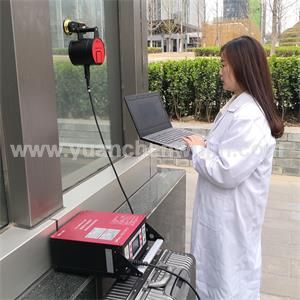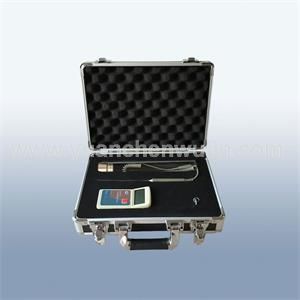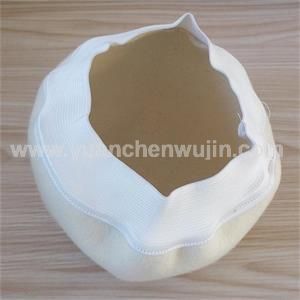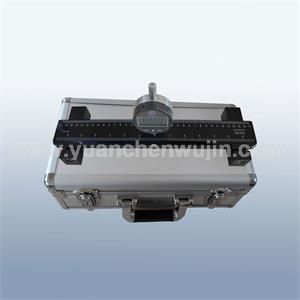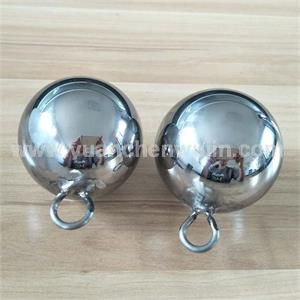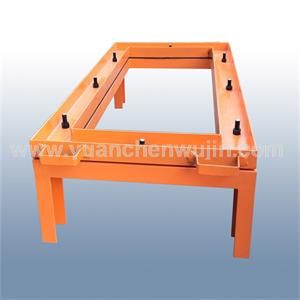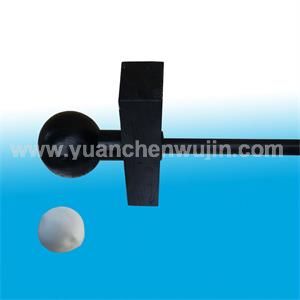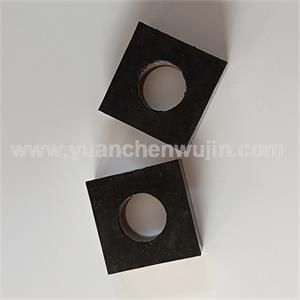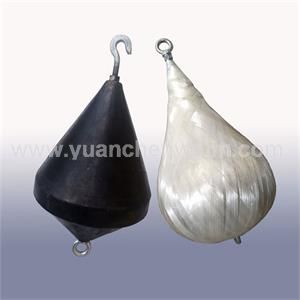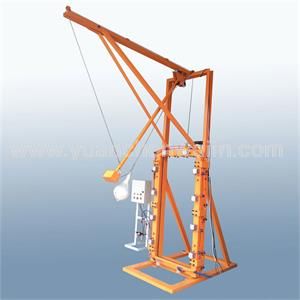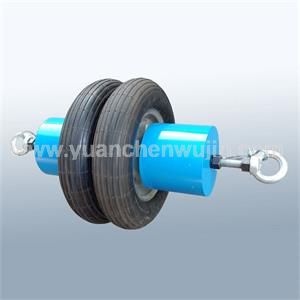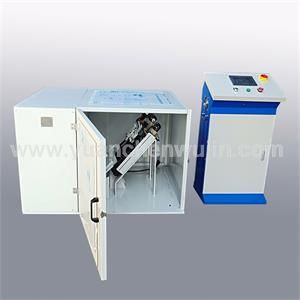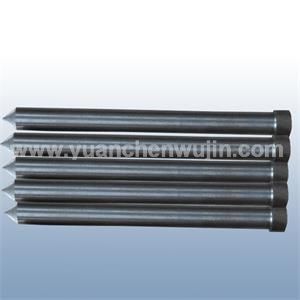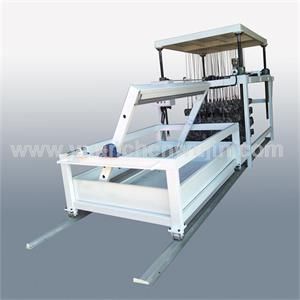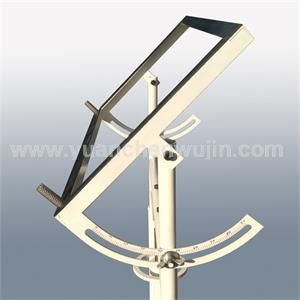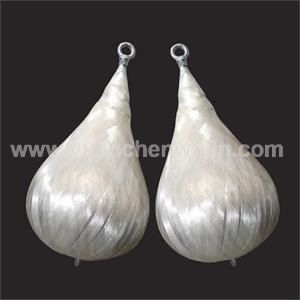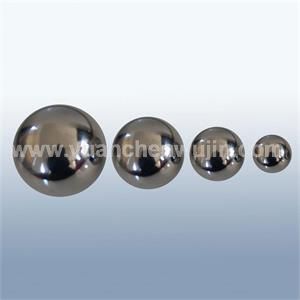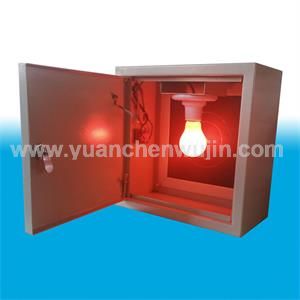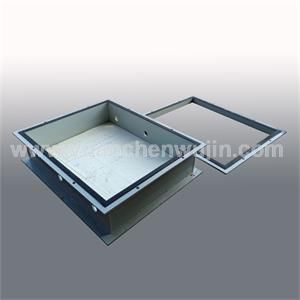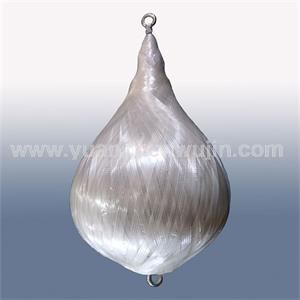 Safety Glass Testing Equipment. All testing equipment is manufactured according to relevant standards (GB, IS, AS ZNS, ASTM, ANSI, EN and ECE). Our glass impact testing equipment is applied in China, India, USA, Australia and EU etc.
No.

Name

ID

Description

Impact Resistance

1

Shot Bag Impact Frame

YC-PS-02

Automatic Release/Electric Lifting/Pneumatic Clamping

2

YC-Z-1954

Manual Release/Manual Lifting/Mechanical Clamping

3

Shot Bag

YC-S01-11

25 lbs

4

YC-S01-25

25kg

5

YC-S01-45

45Kg

6

YC-S01-46

46Kg

7

Pneumatic Tyres Impactor

YC-PT-01

50kg/3.50-R8 4PR

8

Resistance Measurement Ball

YC-R-76

Diameter 76mm / Maximum Range 30N / Accuracy: ± 0.5%

9

1 m Ball Impact Tester

YC-C-01

Manual release/Maximum impact height 1 m/Include 610mm*610mm support

10

2 m Ball Impact Tester

YC-C-02

Maximum impact height 2 m/Include 610mm*610mm support

11

5 m Ball Impact Tester

YC-C-05

Auto Lifts and release/Maximum impact height 5 m/Include 300mm*300mm and 610mm*610mm support

12

12 m Ball Impact Tester

YC-C-12

Auto Lifts and release/Maximum impact height 12 m/Include 300mm*300mm and 610mm*610mm support

13

Support for Ball Tests

YC-FB-1000

610mm*610mm

14

Support for Ball Tests

YC-FB-300

300mm*300mm

15

Ball Falling Release Device

YC-ARD-01

Auto Release Device

16

Support for Impact Resistance

YC-C-MS

40mm*40mm/Cover Glass for windows of mobile electronic devices

17

Hardened-steel Ball

YC-GQ-227

227g/38mm

18

YC-GQ-508

508g/50mm

19

YC-GQ-1040

1040g/63mm

20

YC-GQ-2260

2260g/82mm

21

Headform

YC-R01-ZJ10

10kg

22

Wool Felt for Headform

YC-R01-ZJ89

Radius 89mm

23

Supporting Fixture for Headform

YC-R02-ZJ10

1100mm*500mm

24

Pummel Machine

YC-Q-02

Auto Pummel / Automatic Movement / Max Sample 300mm * 300mm / Max Gap 15mm

Tempered Glass Flatness

25

Flatness Measure Instrument

YC-C01-300

Measuring Span 300 mm

26

YC-C01-500

Measuring Span 500 mm

Static Load Test

27

Static Load Tester

YC-PV-2400

2400Pa/Sandbag/Samples: 1643mm*991mm~2009mm*1027mm (Customized)

High Temperature Test

28

Two-step Method of Boil Test Device

YC-B02-300

66°C for 3 min and then 100°C for 2 h / 6 samples with 300mm

29

One-step Method of Boil Test Device

YC-B01-300

Directly 100°C for 2 h / 6 samples with 300mm

Optical Measure

30

Optical-distortion Test Instrument

YC-GJ-01

Include Support Stand

31

Secondary-image-separation Test Instrument

YC-BS-01

Target Test/Include Support Stand

Appearance Inspection

32

Hollow Glass Observation Case

YC-OB-01




Radiation Test

33

Radiation Resistance Testing Machine

YC-NFZ-02




Pendulum Shock Test for Electric Lifts

34

Soft Pendulum Shock Device

YC-S01-45

45Kg

35

Hard Pendulum Shock Device

YC-S01-10

10Kg

Impact Test for Doorsets

36

Soft Heavy Body Impactor

YC-Z01-30

30Kg

Forced Entry Resistant Glass Impact

37

Forced Entry Resistant Glass Tester

YC-FZ-01




Impact Test of Heavy Objects for Glass and Metal Guardrail for Building

38

Solid Steel Ball

YC-GQ-E1040

1040g/With hook

39

Shot Bag Impactor

YC-S01-45




Sound Insulation Test

40

Sound Insulation Testing Equipment

YC-SI-01

300mm×300mm

Others

41

Dew Point Meter

YC-L01-80

Dry Ice -80°C

42

Crush Pen

YC-J01

75g±0.3g/Radius of Curvature of the Point 0.2mm ± 0.05 mm

43

Temperature and Humidity Meter

YC-M-01

1°C/2%

44

Measure Tape

YC-TC-01

1mm

45

Calipers

YC-TC-02

0.02mm

46

Steel Ruler

YC-TC-03

1mm

47

Electronic Balance

YC-EB-01

0.1g

48

Feeler Gauge

YC-FG-01

0.01mm

Agency Business

Sales Agency of Beijing Aoptek Science Co.,Ltd. for All testing equipment(ex-factory price)

49

Measurement Instrument for Energy-saving Glass

GlasSmart 1000

Various of parameters can be measured and calculated with Non Destructive and on-site

Complete the measurement and calculation of all parameters of optical and thermal according to relevant standards

T(λ), ρ(λ), Tv, Pv, L* a* b*, Te, Pe, ae, g, gIR, SC, SHGC, LSG, Emissivity, Glass Thickness, Spacer Thickness

Applicable to owners, designers, construction, supervision units and quality inspection agencies

50

U Value Meter For IG

GlassMeter 800K

IG Thickness、Low-E Position, Emmisivity, U Value

Notes

Refer to international standards (ISO/EN) and can be processed as required.

All delivery time is subject to contract

Equipment prices may vary due to raw material market reasons, subject to actual contract

All of the above are ex-factory prices and do not include on-site installation and commissioning costs / Negotiated if necessary

Qinhuangdao Yuanchen Technology Equipment Co.,Ltd. Qinhuangdao Yuanchen Hardware Co., Ltd. www.yuanchenwujin.com www.yuanchenkeji.net Email: yuanchenwujin@hotmail.com yuanchenkeji@hotmail.com Tel: 0086-335-7963298 3899615 Address:North Indurstry Area,Qinhuangdao,Hebei, China Post code: 066000