Environmentally Friendly Garbage Sorting Collection Box

Customized processing and production of various environmental sanitation facilities such as classified garbage bins. Professional sheet metal processing manufacturing company
Personalized Customization of Environmental Sanitation Facilities
Material: cold rolled steel sheet/galvanized sheet
Thickness: 1.5 mm and 2 mm
Size: 3300 mm*800 mm*2200 mm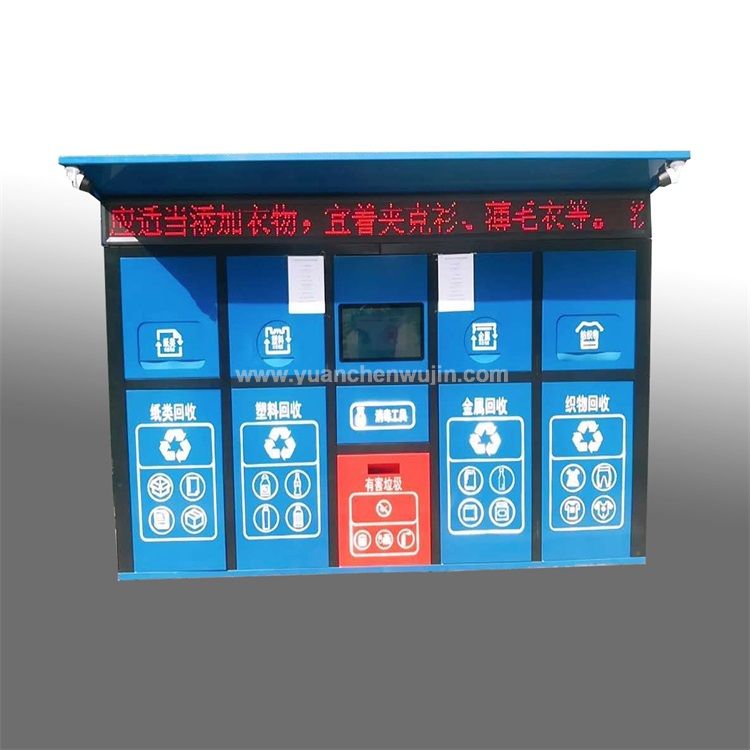 Purpose: Collect paper shells, plastic bottles, old clothes, metal and other recyclable garbage, and collect micro-waste for centralized treatment.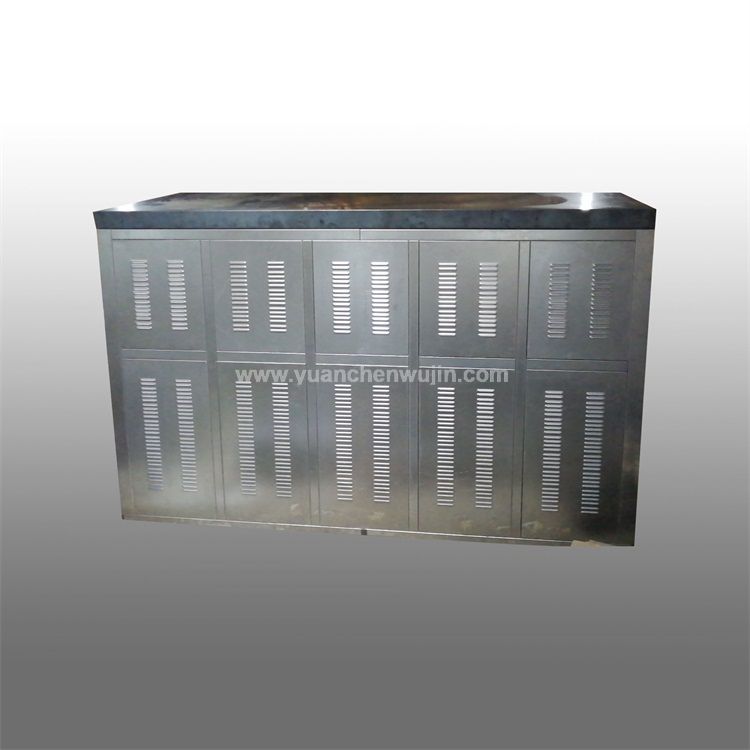 Description:
1. The box body adopts sheet metal bending and splicing, which is divided into box bottom, beam, column, panel, box top, etc.;
2. Hidden screw connection of the box, no welding, good anti-theft performance;
3. The cabinet is made of galvanized sheet and sprayed to prevent rust. The back panel uses stamping and molding shutters, which has good air permeability;
4. The panel adopts hidden electromagnetic control lock, which has good anti-theft performance and low failure rate;
5. The whole box is composed of five grids, two rectangular paper shell inserts, two round plastic bottle inserts, the middle is the display control panel, and the only red panel is the micro waste (waste battery, etc.) insert;
6. There is a corresponding trash basket inside each inlet. Give the publisher the corresponding amount by counting and weighing;
7. There is a full box-length LED light source board on the top and cameras on both sides.